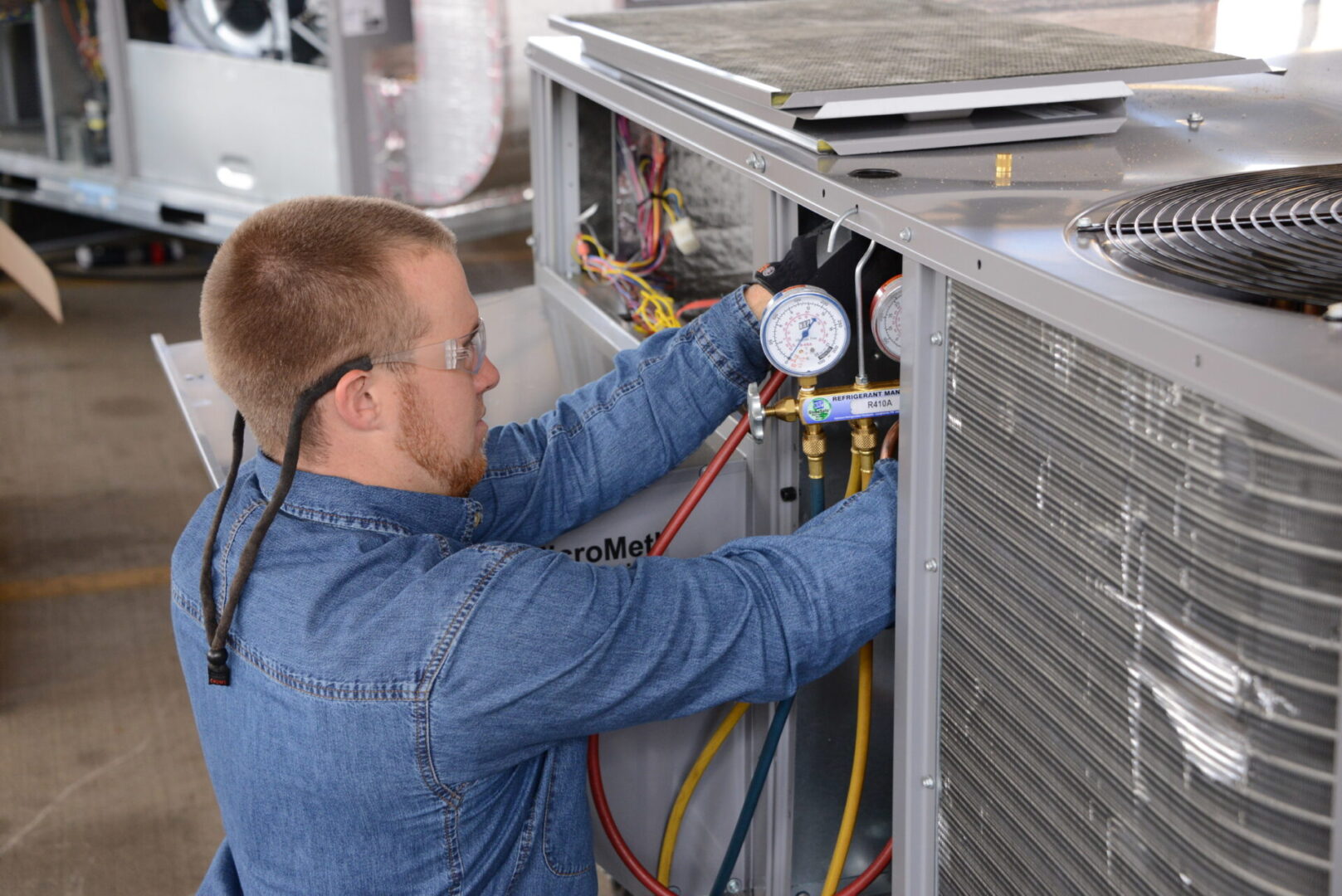 The Heating, Ventilation, and Air Conditioning (HVAC) sector is one of the fastest growing sectors in the United Association. Our service techs are at the forefront of the industry.
A service technician's work covers the general responsibilities for heating, ventilation, air conditioning and refrigeration (HVACR). This would include the installation and maintenance of all sizes of heating and cooling systems for residential, commercial, institutional and industrial applications. Some job specific applications include complete gas piping installations, high voltage electrical components, testing and analyzing and start-up of systems.
NEXT STEPS
To learn more about our apprenticeship program


Experienced HVACR Service Technician? To learn how you can begin earning a fair wage for the work you do. Click below.