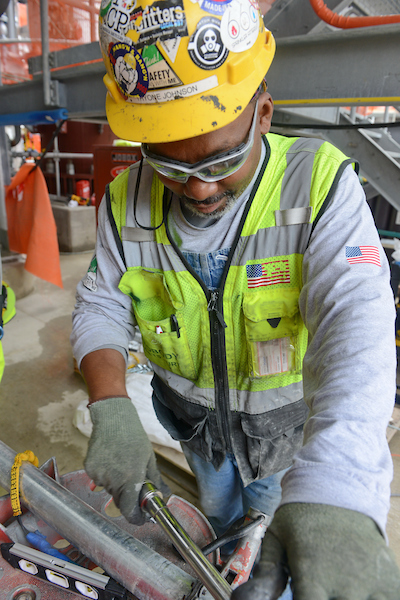 The Steamfitter-Pipefitter is a tradesperson with the knowledge and ability to layout, fabricate, assemble, install, maintain, and repair piping systems that transport all types of fluids, slurries and gas in the residential, commercial and industrial sectors. They are the only trade to specialize in planning, design, and installation of low- and high-pressure steam systems. Their work is diverse and in fields such as oil refineries, paper mills, nuclear power plants, manufacturing plants, and in the automotive industry. The systems that the steamfitter-pipefitter may work on are some of the highest pressure and temperature applications and require a thorough knowledge of scientific principles to complete this work safely.
NEXT STEPS
To learn more about our apprenticeship program


Experienced Non-Union Pipefitter? To learn how you can begin earning a fair wage for the work you do. Click Below.