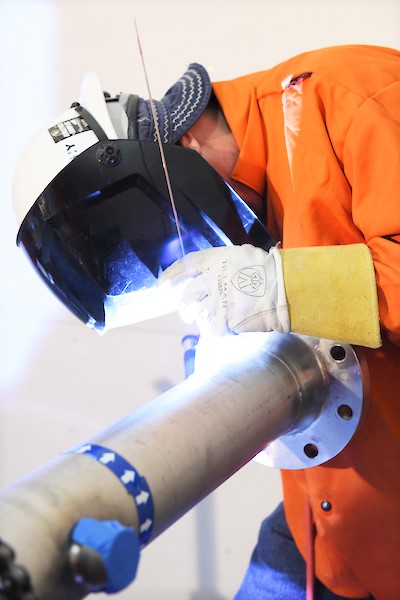 Welders work in every area of the construction industry where metals and alloys are joined. They will work with Plumbers, Pipefitters, Sprinklerfitters, and HVACR Techs. Work will include installation, maintenance, and repair of all types of piping systems as well as join structural steel brackets and supports for such systems. A Welder has to work in many different environments and in all types of positions. Welders will study blueprints, drawing, and specifications for the job and must measure, cut and weld using various welding methods and tools.
NEXT STEPS
 To learn more about our apprenticeship program


Experienced Welder? To learn how you can begin earning a fair wage for the work you do. Click below.