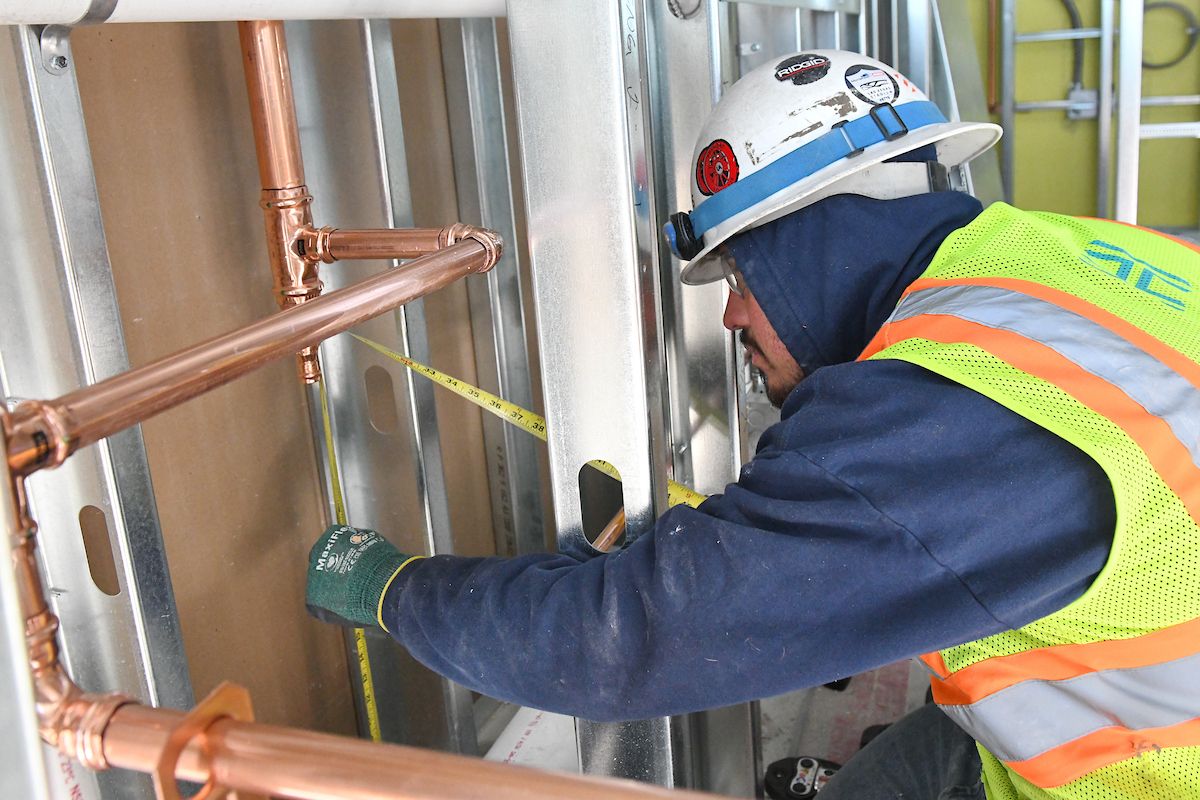 The Plumber installs, repairs, maintains, and services piping and plumbing systems and equipment used for drinking (potable) water distribution, sanitary storm water systems, and waste disposal. They also work on technical installations for Medical Gas, Hydronic in-floor heating, Solar Panels, Heat Pumps, Cross-Connection Control and many other systems necessary for the health and safety of the general public. Their work is found mostly in the new home building and renovation, high rises, and commercial construction sectors including hospitals schools and other institutional buildings.
NEXT STEPS
To learn more about our apprenticeship program


Experienced Plumber? To learn how you can begin earning a fair wage for the work you do. Click below.